Atlantic Kayak Association

2003 Trip Reports & Pictures
August
August 09/10, 2003 - Deer Island
We had six out for a very good weekend on Deer Island. The weather was perfect on Saturday, lots of sunshine and calm breezes. We didn't get to see a whale, but we did see plenty of dolphins, some seals, eagles and other sea birds. The drive, the ferry ride, the sight-seeing, the campsite and the paddling were all excellent.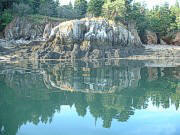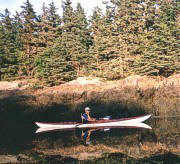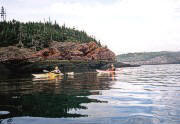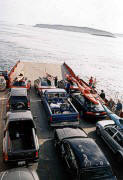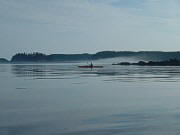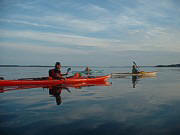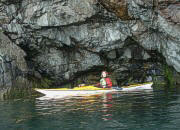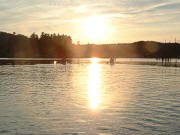 August 13, 2003 - Buctouche
Five paddlers showed up for an evening's paddle to the dunes. It was looking good, but an unforecast thunder and lightening storm cut short our paddle.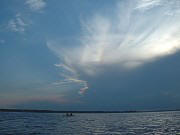 August 20, 2003 - Aboiteau Beach
We had a pleasant paddle at Aboiteau Beach on Wednesday. The Strait was very calm and the water and air were very warm. A few locals, Kilby, Jim, Terry, Andre, Gerry, Charlene and Don added a few more kilometers to our kayaking log for 2003. Most of us got together for some wings and brews afterwards!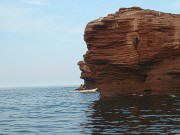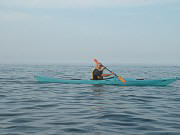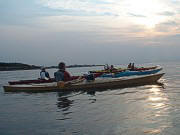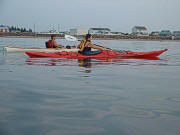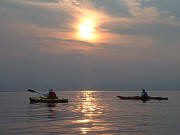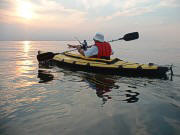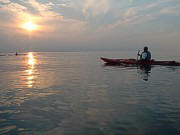 August 23-24, 2003 - Grand Lake
Waves over a meter and winds gusting to 40kph was too much like work. Four of us showed up for a short paddle.