Atlantic Kayak Association

2006 Trip Reports & Pictures
June
June 14 - Wednesday - Robichaud Village Wharf
We've been having a lot of rain this month, with pretty-well all prior paddles washed out (150mm of rain can do that).

This was the first day that we've had without rain in two weeks, so I suspect that most people were mowing lawns.
It was a calm and peaceful paddle.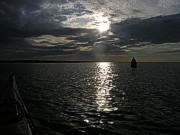 June 18 - Cocagne Island
Well, we had five out for this paddle. In a word – Breezy. The "official" report was winds gusting to 50kph. I won't argue with those numbers, it was annoying at times, but we tried to stay on the leeward side of the island and paddled almost 10km. The plan was to paddle right around the Island, but we decided that varying the plan was more appropriate.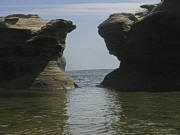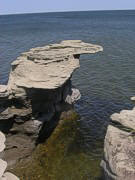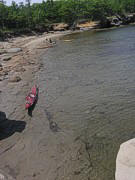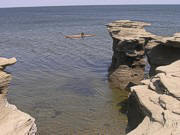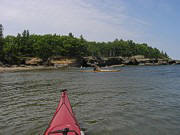 June 21 - Buctouche Dunes - North End - Saint Edouard de Kent
Six turned out for this paddle. It was a tad windy, but it was from the West, and we were paddling South. Naturally, as would be expected, it turned around on our return trip to come at up from the North. As would be expected, the wind died when we reached the launch point.

The cloud formations however were impressive.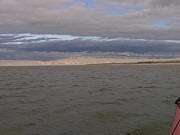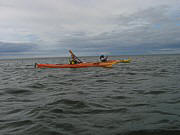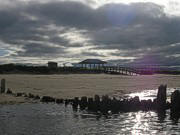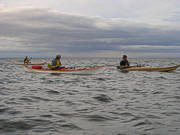 June 24/25 - Tangier, Nova Scotia
Well, we didn't have to worry about sunscreen! Don and Earl went up Friday night – tenting in the rain, and paddled Saturday morning. My brother and I showed up Saturday noon, just as they were leaving to go home – enough rain.

One thing going for us was that the forecast winds never showed, there were absolutely no winds, and while it poured on Don, it merely showered on me – timing is everything. We did a little paddle around the Murphy's Bay area, but moved on to Tangier and our B&B.

As you can see from the pictures, this is an incredibility beautiful area, even in less than ideal weather, with sea birds and marine mammals, beaches and cliffs.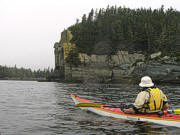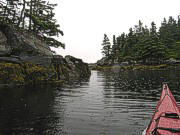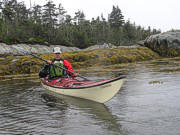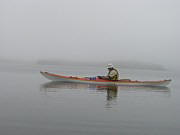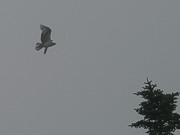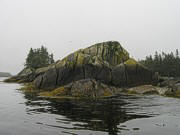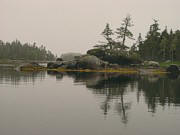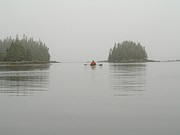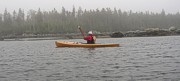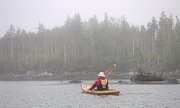 June 28 - Aboiteau Wharf
Four of us got out for the paddle Wednesday night at Aboiteau Beach. Turned out to be a beautiful night for a paddle. The water was warm...perfect for practicing rolls and rescues. It was breezy but, as you can see, there wasn't much in the way of waves. There was a beautiful sunset.