Atlantic Kayak Association

2010 Trip Reports & Pictures
August
August 4 - Buctouche Dunes - St Edouard-de-Kent
12 people turned out for this 10.7 km paddle. The weather turned out to be wonderful (calm sea and no rain).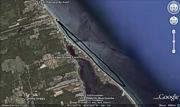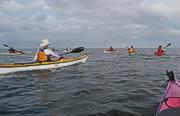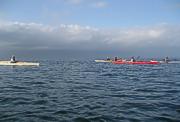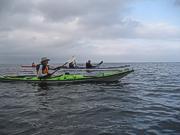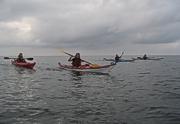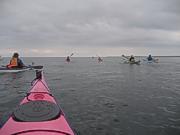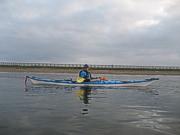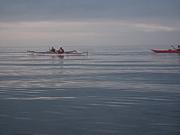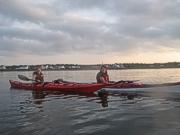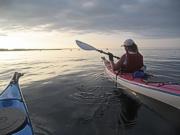 August 07 - Petit Cap
We had seven turn out for this paddle. The waves were hitting the shore pretty strong, so we opted for the much more sedate launch of the wharf. The beginning and end f the paddle were marked with big waves, and occasional gusts of wind, but overall it was a nice paddle, lots of shore-birds, especially after the tide went out and made it difficult for us.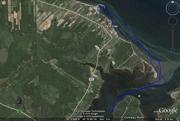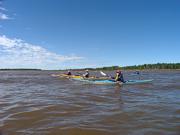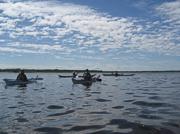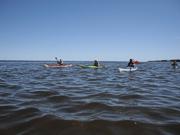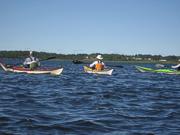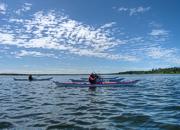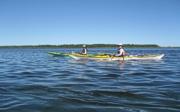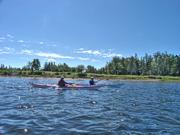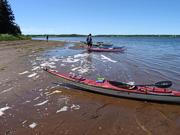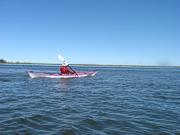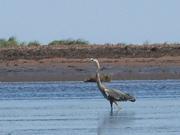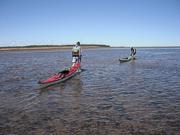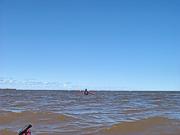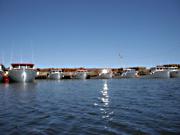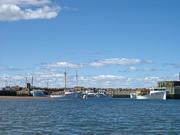 August 11 - Aboiteau
It was a wee bit bumpy on the Strait last night. Ten hearty souls got out on the water for a paddle. We didn't go too far. We faced an endless volley of cresting waves. We all survived, although a few of us did go for a swim.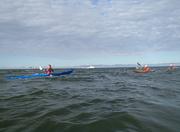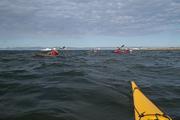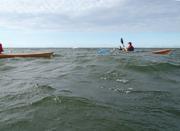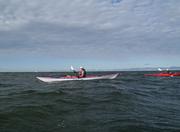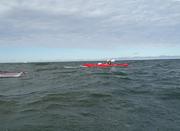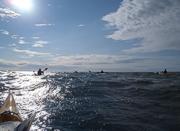 August 15 - Cape Tormentine to The Confederation Bridge (and then some)
We had a dozen paddlers on this 12.6k paddle. The weather was great, with a light breeze to keep the temperature under control.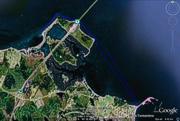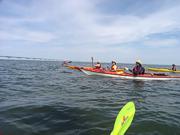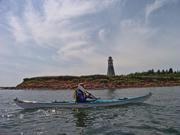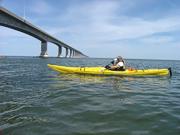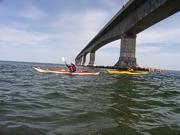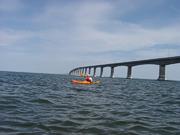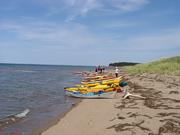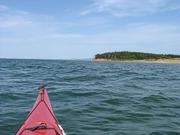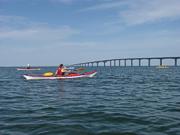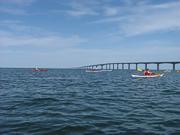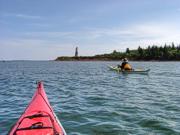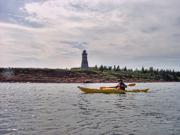 August 18 - Circumnavigate Shediac Island
We had 15 out for this, our third last Wednesday Evening paddle of the season.
Mother Nature presented us with ideal conditions for a relaxing paddle.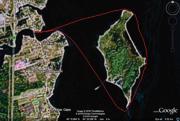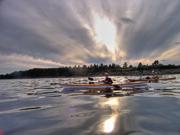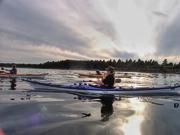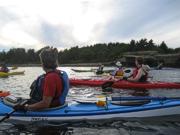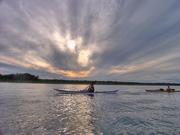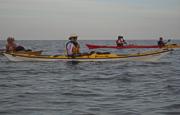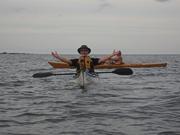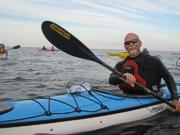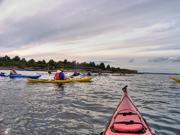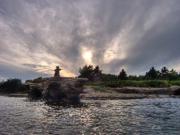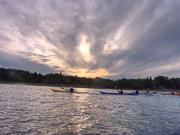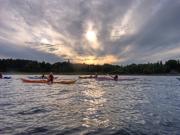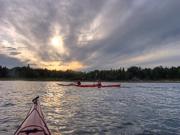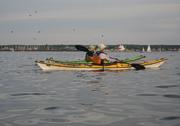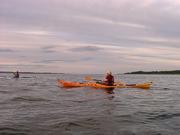 August 21/22 - Grand Manan
We had a wonderful trip to Grand Manan...only thing missing were the whales.
The weather was perfect both days. What a nice group of paddlers we are.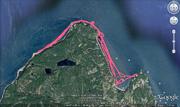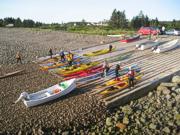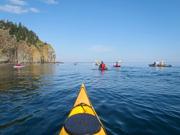 Far too many pictures to show on this site, but I have the FULL set of pictures at:
Grand Manan Sept 2010
August 25 - Aboiteau
Once again it was a wee bit bumpy, put it this way - I collected seaweed on the bow of my boat from plowing through waves, but there was no wind to speak of, so it was kind of fun. We had 11 turn out for this, our second-last Wednesday evening of the season paddle.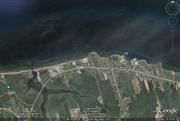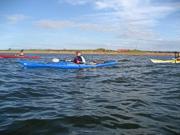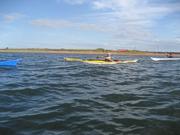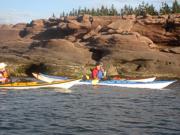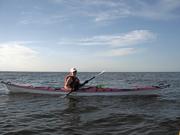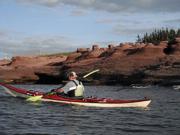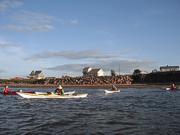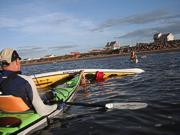 August 28 - Kouchibouguac Grey Seal Adventure
We had 25 turn out for this 13.3k paddle.
Unfortunately the paddlers outnumbered the seals this time.
The dunes layout has changed again, so the seals might have been out-to-sea, or somewhere else completely.