Atlantic Kayak Association

2012 Trip Reports & Pictures

July
July 02 - Cape Tormentine to The Confederation Bridge
A small turnout for a beautiful 12k paddle.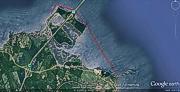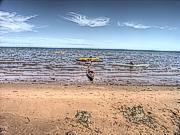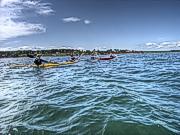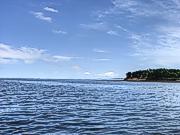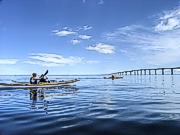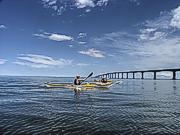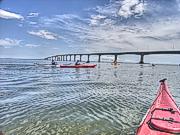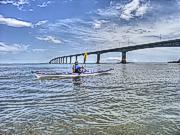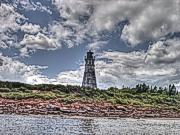 July 08 - Confederation Bridge Paddle
Another wonderful shared experience. Thank you. If anyone has some good photos, especially of the waves lashing the pillars of the Confederation Bridge before we set off, please share them with the group so that Gerry can post them on the website.
Nine paddlers set out from Cape Jourimain en route to Borden, Prince Edward Island. The decision to attempt this crossing was not an easy one. At 10:30AM the wind was gusting from the west. Whitecaps were slapping the pillars of the bridge. We had all but decided to postpone the crossing.
There was talk of paddling along the coast. Then, by 11:30 the wind began showing signs of subsiding and we decided, as a group, to cross the Strait.
It turned out to be a great crossing. Enough wave action to make it exciting, enough breeze to keep us refreshed and enough sunshine to accentuate the beauty of the bridge against the backdrop of the sky and the water.
It was fun!
July 11 - Circumnavigate Shediac Island
Nice 11k paddle. We had 11 paddlers for the entire paddle, and two latecomers joined us for the last third of the paddle.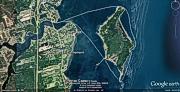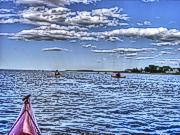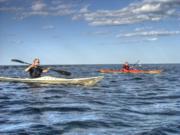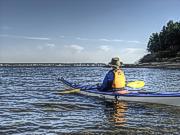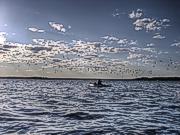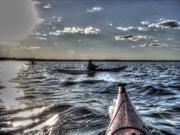 July 15 - Wolfe Point to Alma, NB
We had an excellent paddle on Sunday morning. We paddled from the covered bridge at Point Wolfe to Alma. The weather was calm and overcast... very pleasant paddling conditions. The Bay of Fundy currents offered some amusement but little challenge.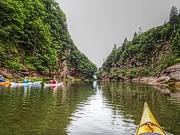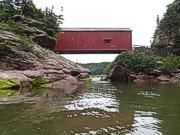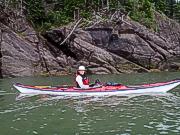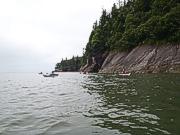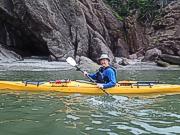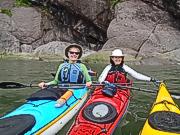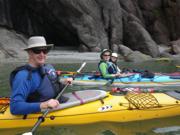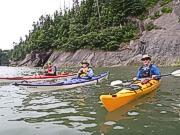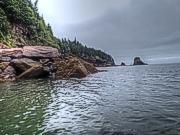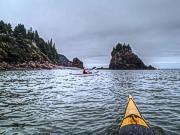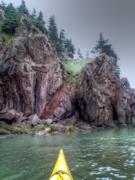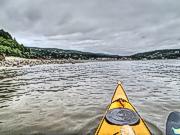 July 18 - Aboiteau Wharf
We had 10 out for this little evening paddle. A bit of a breeze so we decided to paddle into it, unfortunately in the beach direction. After paddling for 4km along the beach, we turned around and semi-surfed back.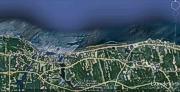 July 25 - Cassie Cape to Shediac Island
We had a dozen turn out for this 11K evening paddle. The forecast was for winds, but the winds died completely.