Atlantic Kayak Association

2014 Trip Reports & Pictures

July
July 01 - Cape Tormentine to Cape Jourimain
Seven turned out for this 12k paddle.
Strong winds prevented us from getting to the Dunes, our usual stopping spot, and made it difficult to get back to our starting point.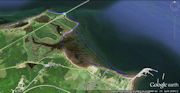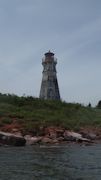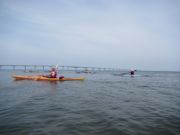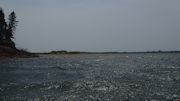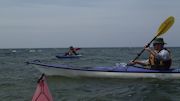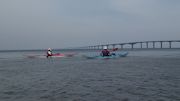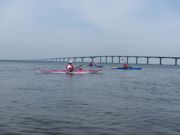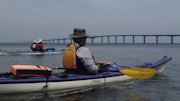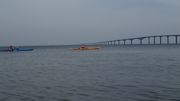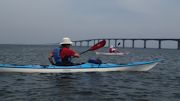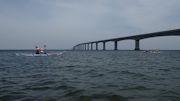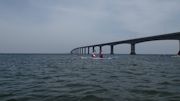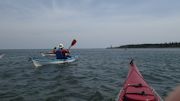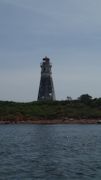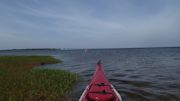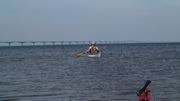 July 10 - Cassie Cape
We decided to do our Wednesday evening paddle on Thursday this week.
Eight turned out for this short 7.1km paddle.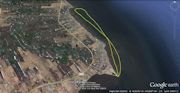 July 12 - Five Islands, Nova Scotia
We only had six turn out for this 15km paddle - probably one of the most dramatically beautiful paddles in the area. Unfortunately the pictures are only in 2D.
Click on the Track image below to open the set.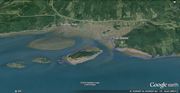 July 13 - Pointe Wolfe to Alma
Eight paddlers showed up for this paddle. Three of us decided we'd give it a try. We were greeted by forty kilometer per hour headwinds as we passed under the Point Wolfe covered bridge and entered the mouth of Wolfe River.
We knew that this wind would be in our favour when we rounded the point into the Bay of Fundy. We also knew that the entry would be difficult.
Quartering waves conspired with standing waves to make the first three quarters of this paddle were very challenging. Things got a little easier as we passed between the shoreline and Squaw's Cap and then Mathew's Head.
Herring Cove was downright calm. The wind tracked us down again before we made our way into the safety of Salmon River. Not much opportunity for taking photos or sightseeing today... an excellent opportunity to practice our bracing and surfing technique.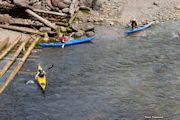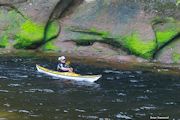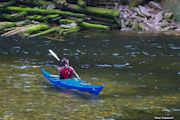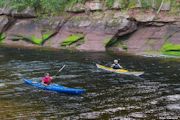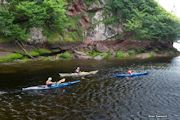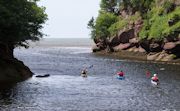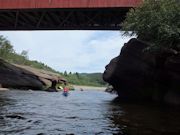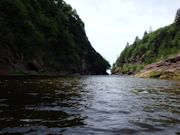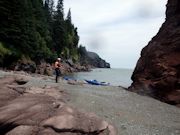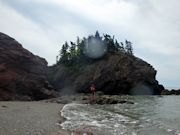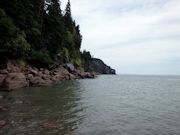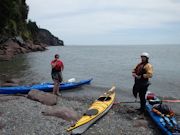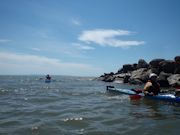 July 19 - Bouctouche Dunes, North End
Ten turned out for this 13km paddle.
Nice weather, nice company.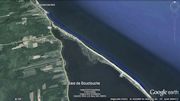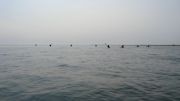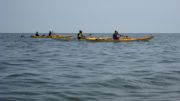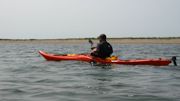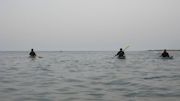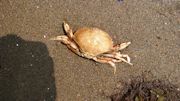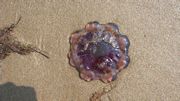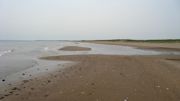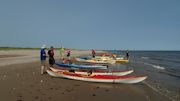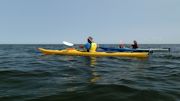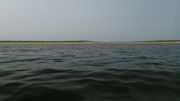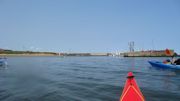 July 26 - Five Islands, NS
While it was windy as all get-out in Moncton, it was nearly calm at Five Islands. Unfortunately, this scared off all the other paddlers other than me and my brother, so we explored further up the coast.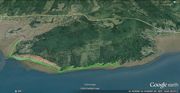 July 27 - Three Sisters - Cape Chignecto Provincial Park, NS
The weather at Three Sisters was surprisingly nice, considering the winds back home. Light winds, sunny skies and amusing seas. We had a great paddle and a wonderful day.