Atlantic Kayak Association

2016 Trip Reports & Pictures
August
Rather than put a bunch of thumbnail images to click on that send you to the full-size images, the map thumbnail sends you straight to the start of the image set.
August 01 - Five Islands, Nova Scotia
Talk about perfect weather!
We had 7-paddlers, 6-boats turn out for this 15km paddle.
Still one of the most scenic locations around.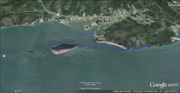 August 03 - Robichaud Village Wharf
Nine kayaks (and two paddle boarders) turned out for this relaxing paddle.
There was a breeze, and small waves, but the 6.9km paddle was refreshing.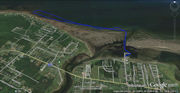 August 07 - Cape Tormentine to Cape Spear
Not quite the plan, but it kept us out of the most of the wind.
We had a small turnout of just 4 paddlers for this 13.6km paddle. Nice paddle though.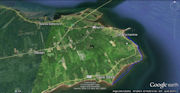 August 12, 13, 14 - Campobello Island
Here are some photos from our weekend on Campobello. Turned out to be another lovely weekend on Campobello. Flat-calm both Friday and Saturday. We saw lots of whales, porpoises, mackerel, herring, heron and bald eagles. Always a great place to relax and enjoy nature!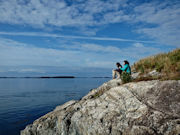 August 20 - Cocagne Island
There were a lot of kayakers on the water today, but only 11 in our group for this 12.5km paddle.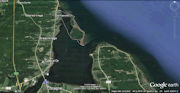 August 24 - Buctouche Dunes
We had only 6 turn out for this paddle. The winds were high all day, but because they were from the land, there were no waves, and conveniently they died twenty minutes into the paddle, so we changed plans.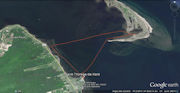 August 28 - Kouchibouguac Grey Seal Adventure
A 14.5km paddle with just seven of us.
Due to high winds on Saturday we had to reschedule to Sunday, probably a good idea since 7 of those 14.5km were against the river current, a 20km/h wind would not have been fun.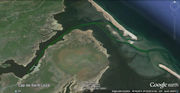 Also a Couple of Videos