Atlantic Kayak Association

2018 Trip Reports & Pictures
May
Rather than put a bunch of thumbnail images to click on that send you to the full-size images, the map thumbnail sends you straight to the start of the image set.
May 13 - Hopewell Rocks
Eleven made it out for the 4km season opener at The Hopewell Rocks Saturday afternoon. Don't know about the others, but I had fun with all the caves and pass-throughs.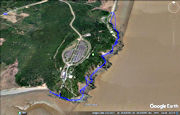 May 21 - Shediac River
It looks like the forecast for strong winds scared everybody off as only 4 paddlers showed up for today's 15km paddle. Well, there were strong winds, but only after we turned around to head back, and they were at our back!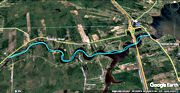 May 27 - Buctouche Dunes - South End
We had 7 turn out for this 9.5km paddle.