Atlantic Kayak Association

2019 Trip Reports & Pictures

June
Rather than put a bunch of thumbnail images to click on that send you to the full-size images, the map thumbnail sends you straight to the start of the image set.
June 01 - Cassie Cape
We only had 3 turnout for last minute addition to the schedule.
Somewhat cool at around 17║ but light winds for this 5.25km paddle.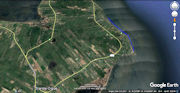 June 09 - Cassie Cape
I had it in my head that the paddle was scheduled for 10am, so showed up around 9:35am. I figured that nobody was going to show so I went solo and paddled West to Grande-Digue so that the land would break the North wind.
Meanwhile, the 10 that read the schedule and notices showed up for the 11am paddle went North along the Cassie Cape coast towards Cocagne, into the wind.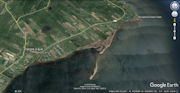 June 12 - Bateman's Brook
While getting to the brook was paddling into the wind, there was no wind getting at the seven of us in the Brook. We don't normally do an 11.5km paddle on a Wednesday evening, but it was perfect conditions.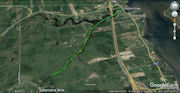 June 15 - Shediac Island
Six or Seven paddlers turned out for Saturday evening's paddle. The wind was helpful for the most part... no problems getting around Shediac Island.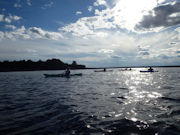 June 16 - Alma to Dennis Beach
While there was little wind, there were residual waves ranging up to 3-feet. Needless to say, putting down the paddle to set-up a nice picture was scary.
I was the only person crazy enough to show up and it was a challenge with the waves broadside for the entire paddle - lots of bracing. When I got back to Alma I did a little paddle on the Upper Salmon River - impassable even at high tide.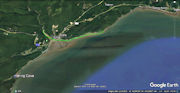 June 25 - Robichaud Village Wharf
Well, it was a bit of a short paddle at 6╝km, but the four of us agreed it was far enough.
We paddled into the wind for the first half of the trip, then decided to turn around and have fun in the waves. As usual/expected, the wind turned also and our waves flattened out.